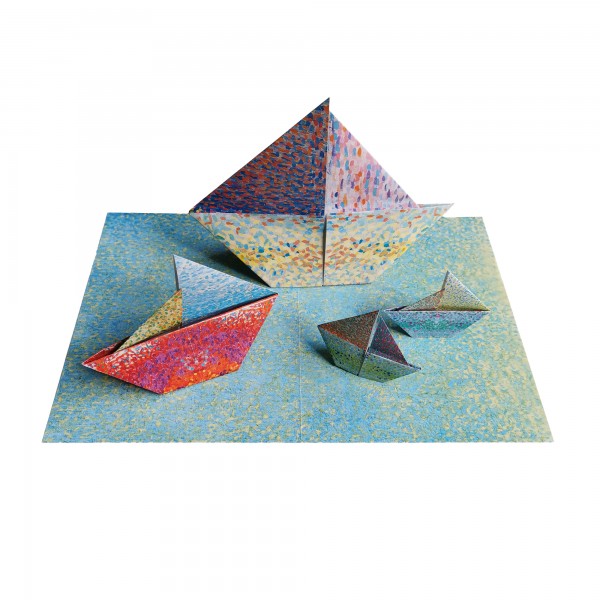 ORIGAMI . SAILBOAT . Set
Sailboats at the harbor, at the beach or on the river belong to the most popular themes of the Impressionists. The sails, the ocean, the beach they all are full of color. We asked the Berlin studio formalt to create a special folding paper set out of this material.
With this content you can create four sailboats. Patterns and colors quote playfully three different works of art from the Barberini collection: Paul Signac's "Port at Sunset", his "Clipper" an "The Beach at Stain-Clair" by Henri-Edmond Cross.
A set for the complete family. Exclusively for the Barberini Shop.
NO:         

1216103890

DETAIL:

4 folding paper sailboats, 1 water surface & a drawn instructions